MacBook Pro 15.4" 2.2GHz Core i7 (MC723LL/A A1286 MacBookPro8 2) - Early 2011 batteries
Compatible Laptop Battery for apple MacBook Pro 15.4" 2.2GHz Core i7 (MC723LL/A A1286 MacBookPro8 2) Early 2011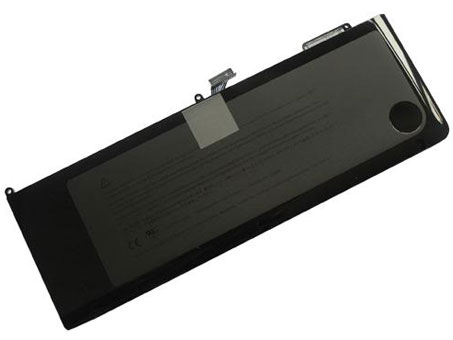 Click to enlarge
Find other parts of your apple MacBook Pro 15.4" 2.2GHz Core i7 (MC723LL/A A1286 MacBookPro8 2) - Early 2011
Code:1026B
Capacity: 6800mAh
Volt: 10.95V
Type: Li-Polymer
Size: 249.50x78.60x11.00mm
Weight: 578.5g
Color: Black
Special price:

$

117.9

AUD

Brand new product with 1 year warranty!
Note:
Please check before you buy it. This Battery just for 15" A1382 Macbook Pro Unibody i7 Series)
If you looking for A1281(A1286 2008 version) or A1321(A1286 2009/2010 version)73WH Battery, please check our another listing by search the keywords.

This MacBook Pro 15.4" 2.2GHz Core i7 (MC723LL/A A1286 MacBookPro8 2) - Early 2011 batteries replaces:
APPLE

A1382,
661-5844,
020-7134-01,
This MacBook Pro 15.4" 2.2GHz Core i7 (MC723LL/A A1286 MacBookPro8 2) - Early 2011 batteries is compatible with the following models:
APPLE

Unibody Macbook Pro 15" inch i7 Series,
MacBook Pro 15.4" 2.3GHz Core i7 (MC723LL/A A1286 MacBookPro8 2) - Early 2011,
MacBook Pro 15.4" 2.2GHz Core i7 (MC723LL/A A1286 MacBookPro8 2) - Early 2011,
MacBook Pro 15.4" 2.0GHz Core i7 (MC721LL/A A1286 MacBookPro8 2) - Early 2011,